Hydrive: Portable Hydraulic Driven Tube Expansion Equipment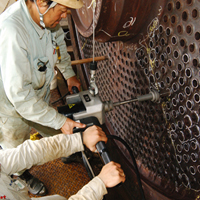 Easily expand large-diameter, thick tubing!
The "Hydrive" is a portable hydraulic tube expansion device for fixing tubes to tube sheets during the manufacturing process for heat exchangers.
It is composed of a drive head and control unit.
The Control Unit is capable of operating 2 Drive Heads at the same time, each outlet is equipped with its own individual digital switch for different setting of expansion pressure.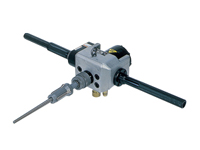 Drive Head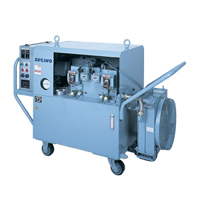 Control Unit