MechaDrive: Standing-Type Electric Torque-Control Tube Expansion Equipment
Easy tube expansion with one hand!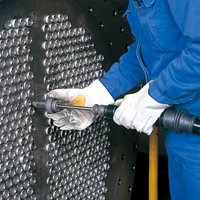 The "MechaDrive" is a standing, tube expansion equipment for fixing tubes to tube sheets during the manufacturing process for heat exchangers.
There is no weight and reaction force acting on the operator, making it easy for women and beginners to perform accurate, uniform tube expansion.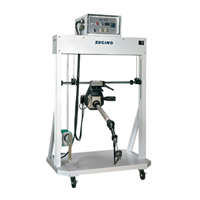 Single-Head MechaDrive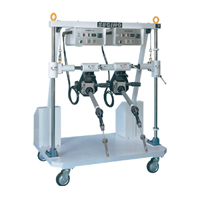 Double-Head MechaDrive
One person can alternately expand several tubes, significantly reducing work time.