EnerVista™ is an industry-leading suite of software tools designed to simplify every aspect of working with GE Multilin and other field devices. Our modular suite of software tools significantly reduces effort and streamlines operations such as creating and validating settings files; integrating GE Multilin devices with Automation systems; and monitoring and controlling devices to protect end assets.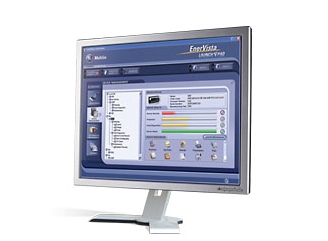 Device Setup & Document Management Toolset
The EnerVista launchpad software is a powerful toolset used for the complete support and management of GE Multilin products. Support application including product software, manuals, and setting files management is
used to ensure your important files are kept up-to-date and easily accessible. Site Management will allow you

to properly maintain your asset and devices by providing real-time diagnostic data and reports.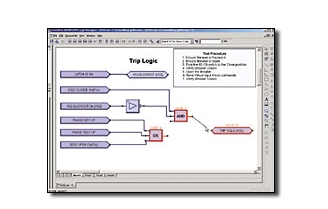 Logic, IEC61850 System Configuration and Real-Time Monitoring
Viewpoint Engineer is the most advanced tool for protection & control engineers and commissioning staff available. Use the full-featured Graphical Logic Designer to build and annotate complex Flexlogic™ and then
observe it in real-time with the Graphical Logic Monitor. Use the System Designer option to design and annotate

IEC61850 communication schemes, including ICD file import and SCD file export for non-GE IEDs.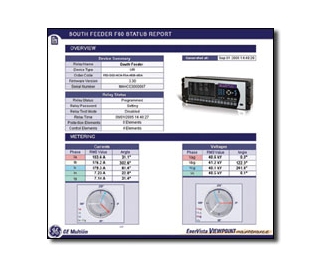 Security Auditing, Device and Asset Health Reporting and Fault Data Retrieval
Comprehensive Security Report outlines changes to device settings, including the MAC address if the change was made via Ethernet for compliance with NERC Critical Infrastructure Protection standards. Device and Asset Status Reports detail current and historical health for both the IED and the asset being protected.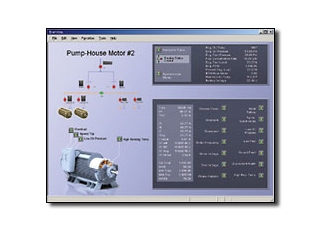 Easy-to-Use Monitoring and Data Recording
Viewpoint Monitoring provides simplified visualization of real-time data from all GE Multilin using ready-made Plug-and-Play screens. Built-in data logger, alarm annunciator and time synchronization round out this HMI
package. Third-party devices can be incorporated using either generic Modbus RTU or Modbus TCP/IP or

IEC61850 and optional OPC/DDE server connectivity can link to existing facility DCS or SCADA systems.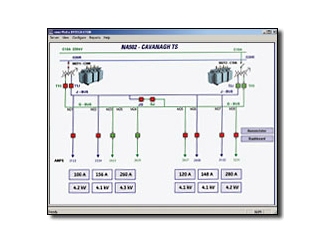 OPC Connectivity to Automation and Historian Applications
Seamless integration of GE Multilin and generic Modbus devices into existing DCS, SCADA systems and other data consumer applications (data historians, data visualization tools) using standard open OPC/DDE connectivity.